We're Your Neighbors
Give a little back to your community by hosting with PurpleCat Networks.
Serving the Asheville area since 1998.
Dedicated to taking the worry out of your Internet presence needs, Purplecat can handle everything from domain name registration to setting up individual mailboxes, or simply hand over the keys to your new site and let you take it from there. It's up to you. We're here to make you happy.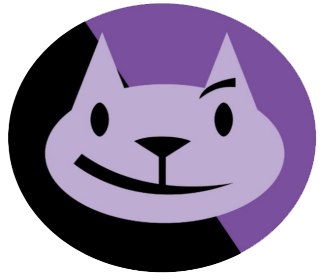 Why Choose PurpleCat?
Purplecat is dedicated to providing superior quality, affordable web hosting to promote creative, informational, and enjoyable aspects of the modern information age.
From single page websites to fully managed dedicated hosting, we have the connectivity, hardware, and expertise to get you up and running hassle-free. Choose Purplecat for unmatched security, reliability, speed and customer service. We do the dirty work to keep you free of headaches while providing all the access needed to set up and update your world-class website.
Founded, owned and operated right here in Asheville.
Hosting with Purplecat Networks keeps your dollars in the local economy. Asheville native, Peter Brezny and his technical support team have more than 150 years combined experience in Network/Server Administration/Information Technology.  They work hard to provide a worry-free, complete Internet presence solution with unsurpassed support and quality of service. Our 99.9% uptime guarantee provides peace of mind, as well as one month's refund if we ever don't meet that guarantee.
All Purplecat servers run the legendary CentOS or FreeBSD operating systems, known for remarkable security and performance. This combined with modern hardware and frequent updates to the latest stable code make Purplecat's servers extremely fast and rock-solid reliable. We also utilize a mix of equipment we own directly and third party, managed services where appropriate, to provide the optimal solution for you.
I just had a very pleasant problem solving chat with Peter. He is one of the reasons I stay with PurpleCat. Every time I have a problem with any of my sites, which is honestly almost never, I get someone on the other end, who actually knows what they are doing.
Michelle
I appreciate each and every one of your tech personnel and have never had a problem in the tech department in all the years I have been with your service, and this means a lot to me! Thank you so much for providing excellent service to your users.
Danny
I have been with PurpleCat for a number of years and every time I call I always have great service. Today was no different. Jeremiah was able to help me set up my new account I'm happy to always refer someone in need of hosting to you guys. Keep up the great work!
Chris
Previous
Next